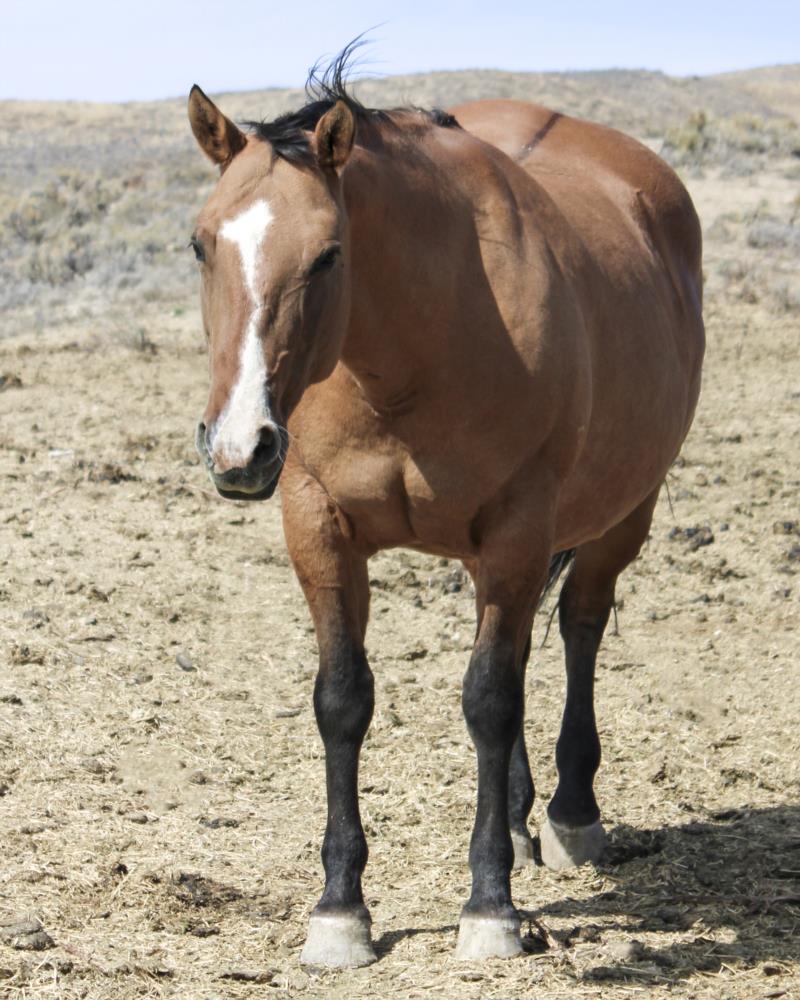 Big, Soggy Ranch Mare
Beautiful Dun Mare
This mare was one of our great ranch horses before becoming a broodmare. She loved to work and had such natural ability when it came to working cows.
She is a big boned mare with large feet to match.
She is a producer of earning rope horses and outstanding ranch horses.
Her progeny are gentle, intelligent, and willing to please. We have kept and started all of her babies till at least 4 years of age and have retained all the mares for replacements. Which is a testiment to her.
They can be stubborn when getting started, but if you get them to think its their idea they are like putty in your hands. They do require alot of miles in the beginning but we believe thats because of their never ending stamina. Once mature they will be your go to horse in the roping areana or on the ranch.
They usually mature to over 15.3 and usually have a size 2 foot
Request Information!
Grullo Driftwood

---

Drifts Chip




sire to Money Producers & Champions

---

Double Drift

---

Diamond Isle

---

Mellow Yellow Rose

---

Whiskey Music

---

One Classy Lady




daughter of AQHA Champion Sire, Imperial One

---

Hanging Copper Dawn

---

Idaho Hangin




NCHA Money Earner & Producer

---

Mr Senbar




NCHA Earner and sire to AQHA & NCHA Money Earners

---

Utah Copper Maid

---

Lenas Heavy Dawn

---

Lenas Heavy Duty




AQHA & NCHA Earner, son of Hall of fame Doc Olena

---

Dawney Bar Dibs

---